Friends, I am riding from San Francisco to Los Angeles, California from June 3 - June 9, 2018.
My ride is dedicated to the memory of my best friends Steven M. Williams and Kevin J. Clarke.
Steven and Kevin were together for many years and Kevin predeceased Steven by 3 years.
They were both in the very prime of their lives at 46 and 43 years of age. A memorial celebrated
their lives on March 25, 2006 at Saint Mark's Cathedral in Seattle, Washington.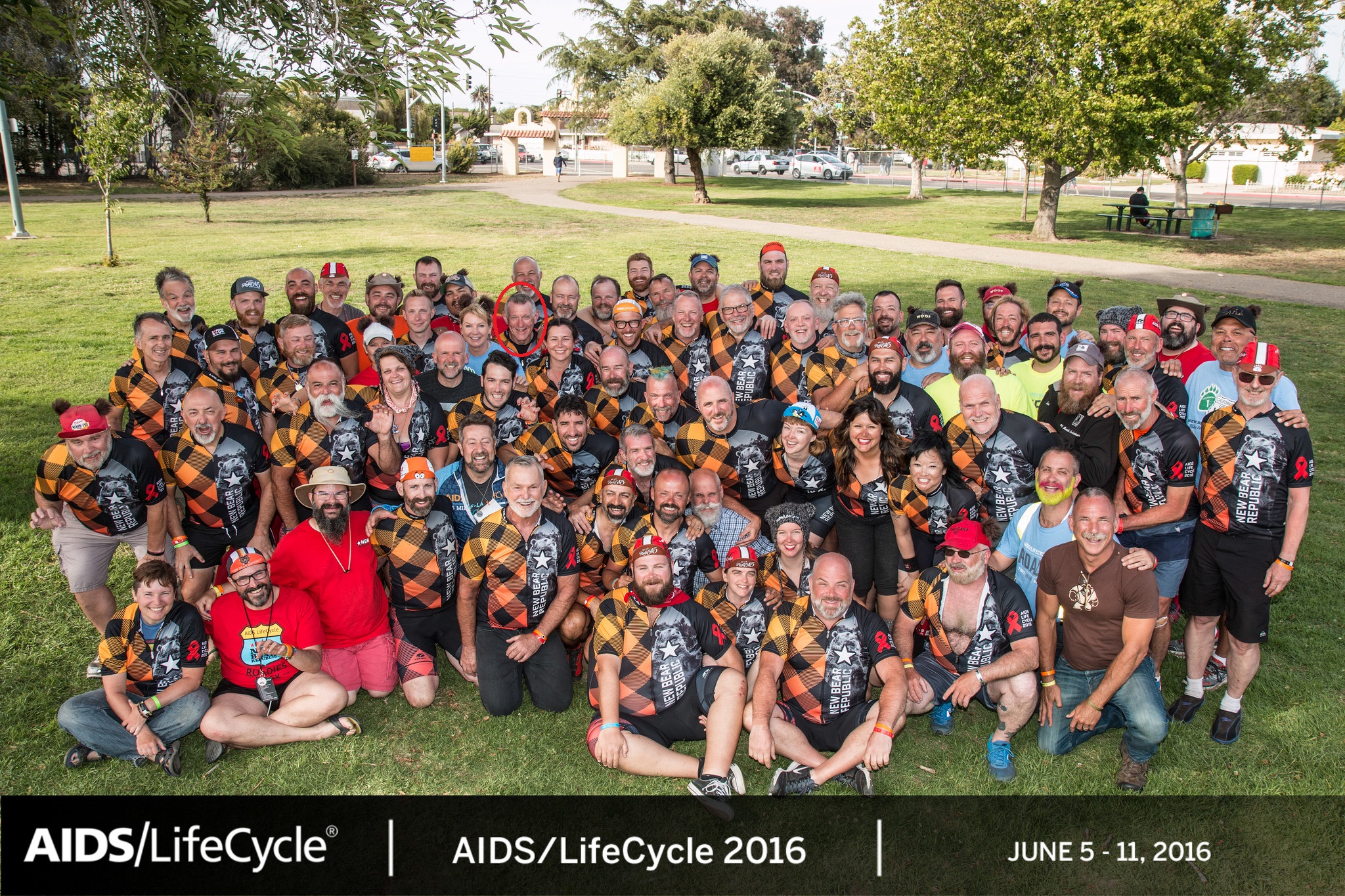 At times we think that AIDS is a disease of the past but alas the rampage of this illness affects many
of our brothers and sisters still. The AIDS Life Cycle ride is to bring awareness to those whose lives
have been affected by HIV/AIDS and to raise funds for those who suffer from this powerful disease!
If you would consider sponsoring me, which will support my team in our efforts to bring AIDS to it's
end, I would be grateful. Your gift is tax deductible and a receipt will be provided at the end of the
donation process.
Follow this link to make a contribution. Just Follow this LINK
If you wish to make your donation by mail Click this LINK
TEAM NEW BEAR REPUBLIC